The reason for refusing self-reliance? Look in the mirror...
You know how we do...we'll call it the NAACP.
We've been paying the NAACP good money...our niggas, bought and paid for.
I want my money back, cause...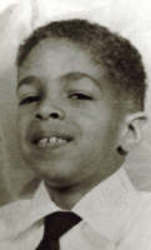 So-called patriotic conservatism..and the American hypocrisy that comes with it.
Whose flag is bigger? This is what I hear from the white and Jew allegedly conservative talk show hosts, when knowing they haven't done a damned thing such as serve in the military or even volunteered for military duty, in so much as serving meals at a veterans' center.
However, they rake in money hand over fist, suckering what I term the "WT" Party...by now, you know what that stands for in the circus of politics.
Nevertheless, they use every patriotic holiday to get out of "Dodge" putting their "bullsh*t pandering" on hold...and you would think people would be on to their scam.
Nevertheless, there are those that call in to these radio talk shows and begin their spiel with fifteen seconds of "asskissing" ... I don't think they could get on otherwise
Just poor suckers starved for self-esteem...that are called "dittoheads"...among other labels.