Corporate capitalism and crony bedfellows...
Corporate capitalism runs amok...aided and abetted by government cronies.
My business INFOBUCK.COM attempted to offer a legitimate source of income to ex-offenders leaving the penal system of Virginia but was denied by the former Republican administration including the former governor and former attorney general. The link below may give some insight why inmates are a more lucrative proposal as opposed to ex-felons...many that may never become successfully employed.
http://kulturekritic.com/2014/12/social-justice/12-corporations-getting-rich-prison-industrial-complex/
"Enhanced Interrogation" aka "torture"...McCain v Cheney.
The Senate Committee just released the findings on the CIA's methods of interrogation. Senator John McCain of Arizona is in support of this informational context to let the world know who we are not. I have not always agreed with John on many facets as in his willingness to involve us militarily in what I call tribal conflicts. However, John was a pilot in one of our sister Attack Squadrons, the A-4 specifically when he was shot down during the Viet Nam conflict and subsequently imprisoned and tortured.
That being said let's talk about Dick Cheney, nothing more than a GOP politician, eventually becoming vice president to George Bush 43. As I said before, I believe President Bush is an honorable man, but manuevered by the likes of Cheney, to which we are in this Middle Eastern mess. I consider our entry into the ongoing conflict centers around Cheney's corporate lust for a quick and easy outcome to the advantage of those corporations with a vested interest going back to the Saudi regime.
Our entry into these conflicts are in essence due to corporate capitalism, going back to the call of "Manifest Destiny" later on to be seen internationally as "white" American imperialism. It has been politicians and corporations that are responsible for the great loss in our nation's blood and treasure...and sadly to no avail...except to line the pockets of the bankers.
Defense Secretary McNamara, primarily responsible for the Vietnam Conflict was a corporate whiz kid dictating military operations of which he came to publically regret. Dick Cheney got at least three deferments during the conflict, but rose as a power seeking politician and later a corporate hound who seems to not see the error of his ways.
Education is available if sought hard enough...instead of the mounting debt foisted upon American families in the coventional process.
I began my collegiate education upon my enlistment into the US Navy with the United States Armed Forces Institute... http://pubs.acs.org/doi/abs/10.1021/ed022p26 which led me to continuing my education after returning to civilian life.
I discovered that continuing education is not a finite process, but a lifelong pursuit.
Educational Opportunity exists for those who truly desire it...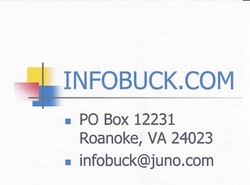 The case before the Virginia Supreme Court...
Available 12/14/2014...
Celebrating the real reason for the time and season...Most Pure Heart of Mary School in Mobile, AL