Immigration reform...the right thing to do.
When GOPers stand in the way of the right thing to do...
Cuban/Canadian/Texan on American Immigration?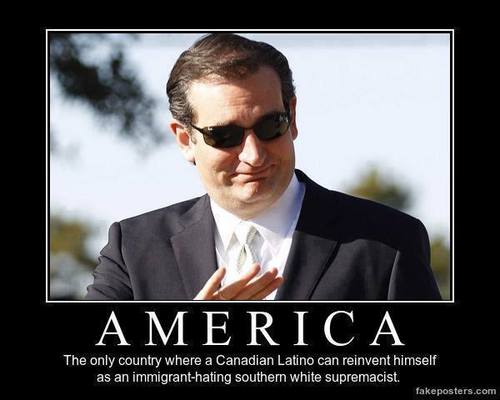 GOP cool cat...crazy man, just simply crazy.
When religionists crawl out of the woodwork, the intelligence quotient diminishes in direct proportion.
The party of Lincoln...no more, rooted and irrelevent.
This party that calls for more devisiveness could mean our destruction.