"Accreditation" with the BBB is nothing more than cronyism.
My business INFOBUCK.COM earned an "A+" rating but would not succumb to buying "accreditation" under any circumstances.
Through a "Freedom of Information" request, there have been long term concerns with the BBB's accreditation processes, whereby businesses must pay for it. This was revealed in an investigation...as quoted in letter from then Attorney General for the State of Connecticut, Senator Richard Blumenthal, to Alan L. Cohen, Vice President and General Counsel to the Better Business Bureau, dated November 10, 2010:
"My investigation of the BBB began in March 2009, after the 2008 BBB Torch Award Program (TAP) recipient, Custom Basements of Connecticut ("CBC"), defaulted on customer obligations and filed for bankruptcy. The investigation initially focused on the criteria and judging process for the TAP award. My investigation later expanded to the BBB's new letter grade, or 'alpha,' rating system that replaced its previous method of rating businesses 'Satisfactory' or 'Unsatisfactory' based on the number and resolution of consumer complaints.
I am concerned that the new alpha rating system skews ratings results in favor of BBB dues-paying businesses. The BBB allocates these businesses four extra rating points unavailable to non-members. In Connecticut, these dues apparently can range from almost four hundred dollars to five thousand dollars or more depending on the size of the business.
I find no reasonable basis for tying points to a membership fee--in essence creating what could be viewed as 'pay-to-play' system, rather than a transparent and equitable 'rating' system. I understand that the BBB's position is that the additional four points are awarded to a business in recognizing that it contractually commits to follow the BBB's guidelines for resolving consumer complaints and adherence to the BBB's code of ethical standards.
The BBB could better accomplish its goals by de-coupling ratings from dues payments--allowing businesses the option of committing to follow the BBB guidelines and ethical standards and awarding the four points irrespective of their dues-paying status. When businesses violate the guidelines or standards, the BBB could revoke the four points and alter other grading categories as appropriate."
A business that didn't earn their rating, simply bought it.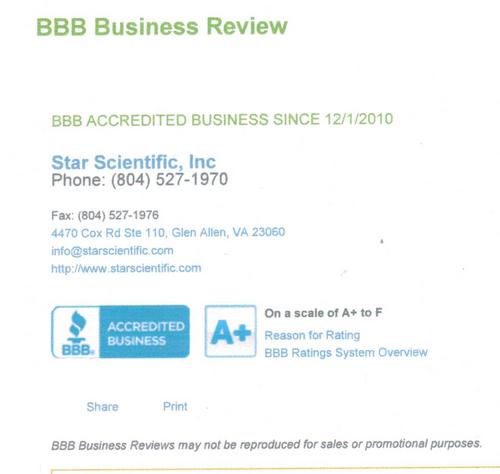 Technology can only enhance but never replace the human connection...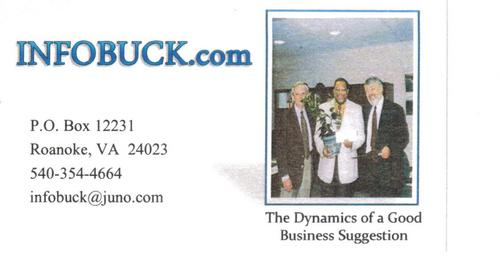 http://charlotte.cbslocal.com/2014/08/08/report-robots-will-take-over-more-jobs-than-they-create/
The debate between God and Satan...
Last night I witnessed the debate on CSpan between Bill Ayers and Dinesh D'Sousa that took place at Dartmouth, and will not go so far as to say who was on whose side in making their points of "self-interest." However, I did and always do take exception when people from other races use the plight of black Americans in attempting to make their arguments feasible in the eyes of the rest of the world, as did Bill Ayers with "Malcolm X" and Martin L. King, Jr used by Dinesh D'Sousa. Until you have lived a day in the shoes of either, you have no right to do so.
The plight of black Americans is unique and truly exceptional considering that plight. Nevertheless, the debate between the two can be googled at Dartmouth Debate Ayers v D'Sousa and as far as the one allegedly between God and Satan click http://runescape.salmoneus.net/forums/topic/361156-what-was-the-fight-between-god-and-satan-about/
I asked this question of Elijah Muhammad when at a much younger age and this was his response... http://theroanoketribune.com/rich_text_17.html and he knew both Malcolm and Martin quite well.
This below does not constitute justice in Missouri, simply anarchy capitalizing on the pain of others...