She can shake up the political status quo...
Politics is not our solution, for as Booker T. Washington said, there's no political independence without economic independence, and black folks don't control their economic destiny.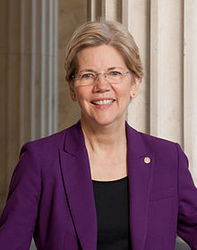 Exemplifies boldness...
Solid Progressiveness (Green) will defeat Conservative Regressiveness (Red)...
Where is and who is manipulating our money? With the exception of less than 1% of God's natural resources floating somewhere in space...why is there such worldy poverty?