Growing food hydroponically...
Just visited the facility for hydroponically grown tomatoes near Dublin, VA...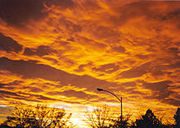 http://www.hort.vt.edu/ghvegetables/hydroponics.html
I really resent it when so-called "legal" immigrants come here and suggest that they are successful not because of race, but who they are and what they offer...unlike black Americans who just can't get it right? These "tools" are then used by white racists like Limbaugh and others of his ilk to condemn blacks in the use of affirmative action to get through the years of laws denying equal opportunity.
To those like Dinesh D'Souza and others of Indian descent, how about solving some problems in India, like the one below. This goes for those so-called "conservatives" recently from Africa and Asia. You have no grounds to be critical of black Americans (descendants of slaves) when the nations from which you emigrated are still in the stone age.
Greater economic independence via self-reliance will solve this problem...