God's chosen or cursed...due to enmity sown among mankind?
BiBi Netanyahu...F-U America!!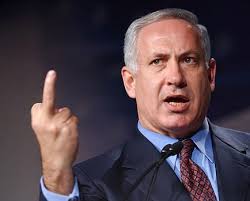 Michael (Weiner) Savage...a Jew descendant who won't admit it.
Michael Savage is upset that Catholics resent his calling the Pope a Marxist. It's not just that, but Savage like Mark Levin another Jew talk show host is guilty of the ruse perpetrated by Jews for centuries in creating enmity among races.
Michael Savage and Mark Levin are most notable for the enmity that they have and are attempting to create among black and white folks...in the guise of "conservatism."
I'm personally offended when they do this in America, protracted by this white trash called the "T-Party" because I'm black and have seen this sort of drivel causing harm to both black and white being from the south.
Nevertheless, what these Jew cowards do is stir up this enmity and claim they are "whites" in defense of the status quo...thus, this sort of "plasticity" will cause them more retribution than anything else.
Of slavery...
Mark Levin...a "guttersnipe" that spews from his "bunker."
There might be an Uncle Sam, a Lady Liberty, but who's your real "Sugar Daddy"?