Fear of the Lord...the first step of wisdom.
True knowledge of self is that understanding with the abiding wisdom...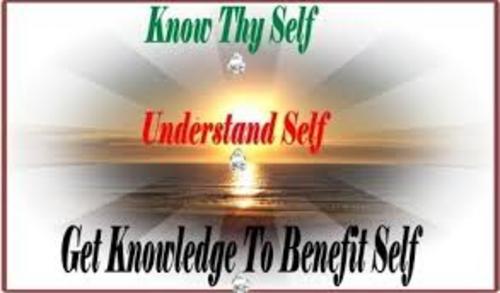 Watched a debate on "CSPAN" Evolution v Creationism... my take?
This debate has been going on for the longest, since the Scope's "monkey trial" with religionists not wanting to accept the idea of evolution or worse...Darwinism; whereas, most scientists disregard this religious precept of creationism of mankind's existence.
I stated in my first publication, that everything that's been written or said was said by someone before, and someone before them, etc., etc. I concluded my premise by saying that the one who said or wrote it first had to be the "originator" or the "Creator"...if you will. That someone we simply term "God."
Everything in the universe began with a single cell to which everything evolved into what we are today, and we simply chose to put it in a quaint scripture called the Bible...with both interpretation and misinterpretation many times over.
Consequently, what we have today is no more than a state of confusion about our existence and the relationship of that existence with the "Creator."
Why I believe...
http://theroanoketribune.com/index_1.html
Self-hating Jew stokes racism with book...
It appears this "assimilated plasticity" is at it again. His real name is Michael Weiner and he all but despises his Jewish ancestry; his family escaped the Russian pogroms, and just recently claimed his father was an atheist? As a radio talk show host, he promotes himself as a " white conservative"...rest assured he's not.
Like most Jews he assimilated into white American society by denying his religious/racial affiliation. His "schtick" is playing white folks against black folks by using some black tools of whom I have very little respect, being they have been no more than pawns hustling their own black community.
Nevertheless, if there ever is a racial conflagration as he's alluded to again and again, there will be no hiding place for those Jews in America that instigate it...and you can take that to the bank, for the ruse is over.
What Mr. Elijah Muhammad showed with his movement was that black folks don't need the white community to be successful in their nation, and Jews, Negroes, and other ethnicities who are continuing to prey on the black communities are in for a rude awakening...soon and very soon.
The Rise of New Black America...